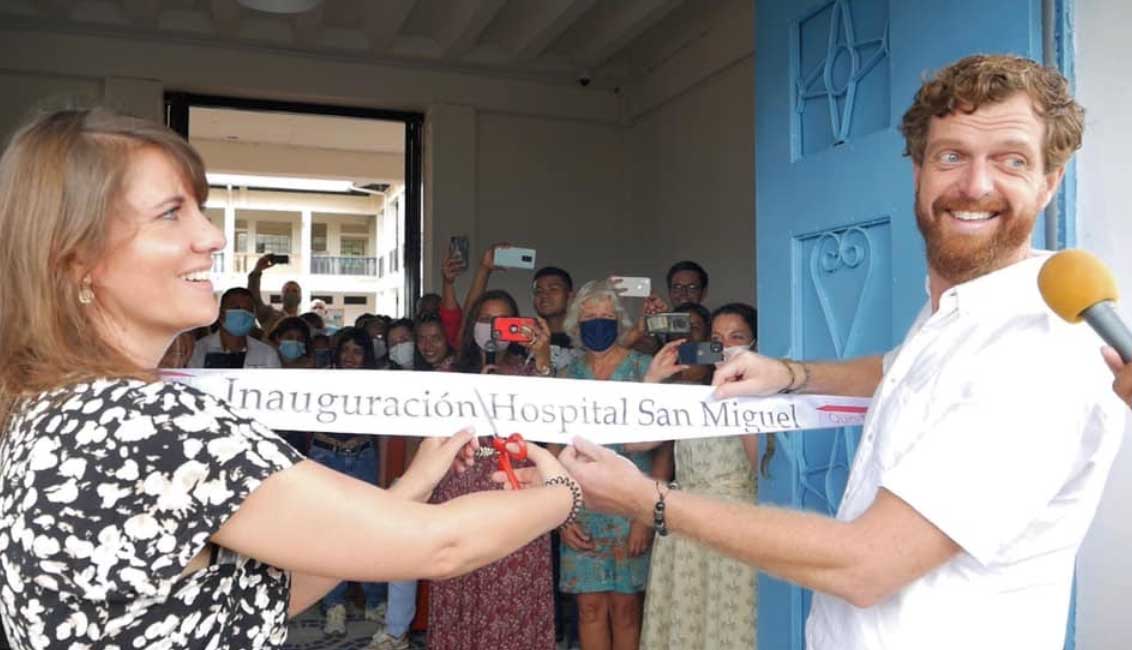 November 2021 – Update The doors of Hospital San Miguel are open! People of Ecuador's Putumayo region are receiving quality medical care and hospital services for the first time ever. Local residents, government officials, Catholic Bishop and clergy of the region, police and military are in full support and were present for the grand opening celebration. All staff hires are local, and the first wave of international medical volunteers are on duty. Medical Directors, Dr.'s Jacob & Carolien van der Ende are elated.
ImpactAVillage supports Quina Care, a charitable organization whose mission is to improve health care in Putumayo, a remote district located in the north of the Ecuadorian Amazon rainforest, bordering Colombia and Peru. A forgotten part of Ecuador. it is one of the most remote, poorest and unstable areas where basic facilities such as education and healthcare are extremely limited.
NEWS UPDATE: ImpactAVillage Responds to COVID

May 2020: ImpactAVillage  made a $10,000 donation to the non-profit "Feeding Good" program at Revolution Foods that will provide free meals to families in need across the US.  Revolution Foods, based in Oakland, has distributed over 15 million healthy meals during COVID to students out of school, families in need, homebound seniors, and homeless citizens across citywide programs in over 175 US cities in 18 states.This is the way to impact a village!