Villagers work together to build a school
Villagers work together to build a school
MALEK PRIMARY SCHOOL – SOUTH SUDAN
In 2009, Deng Jongkuch, one of the Lost Boys of Sudan went to Sudan on behalf of ImpactAVillage to direct the building of a primary school in Malek, South Sudan. The elders of Malek agreed to donate and clear the land for the school in addition to having villagers help with the construction. Under the direction of a contractor hired by ImpactAVillage, the villagers cleared the land, dug the foundation, made bricks from cement and sand, and built the walls of the school. All the materials for the school including cement, lumber, rebar, and roofing material were purchased by ImpactAVillage. The 5-room school house was completed in 2010 and holds 300 students. The cost for the school was about $25,000 which was raised by generous donations to ImpactAVillage. Books, uniforms and teachers were also funded by ImpactAVillage.
Make a Donation for Education and Healthcare Projects in South Sudan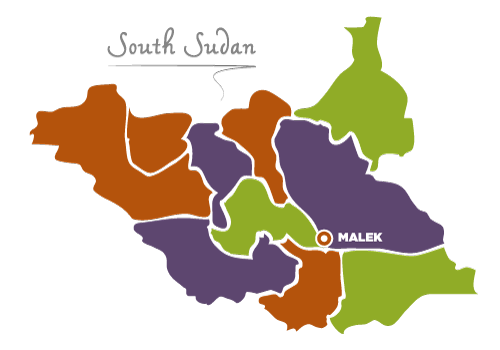 Building a School in Malek, South Sudan
I want to Impact

A

Village and make a difference!
The 20 year civil war in Sudan left the newly independent country of South Sudan practically devoid of infrastructure, services, or health care. The educational needs are urgent as Sudan currently has the lowest access to primary education in the world. According to UNICEF, only 33% of children between the ages of 7-14 go to school, only 10% of the girls go to school (the lowest rate in the world), and over 93% of all women in South Sudan are illiterate. Despite its independence, there continues to be conflict in South Sudan.
Deng Jongkuch, One the Lost Boys of Sudan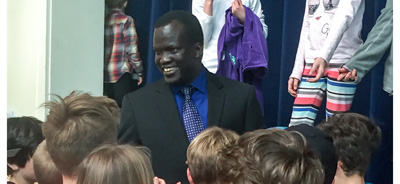 NEWS UPDATE: IMPACTING OUR CALIFORNIA VILLAGE

November, 2018: ImpactAVillage continues to support our local "village" of Northern California devastated by fires with our recent donation to the North Valley Community Foundation for relief of victims and workers of the Camp Fire. This is the way to impact a village!

October, 2017: The board members of ImpactAVillage voted to help our local "village" of Northern California devastated by the fires. We donated relief funds to the Redwood Empire Food Bank who is providing critical food to shelters for our neighbors displaced by fires. This is the way to impact a village!